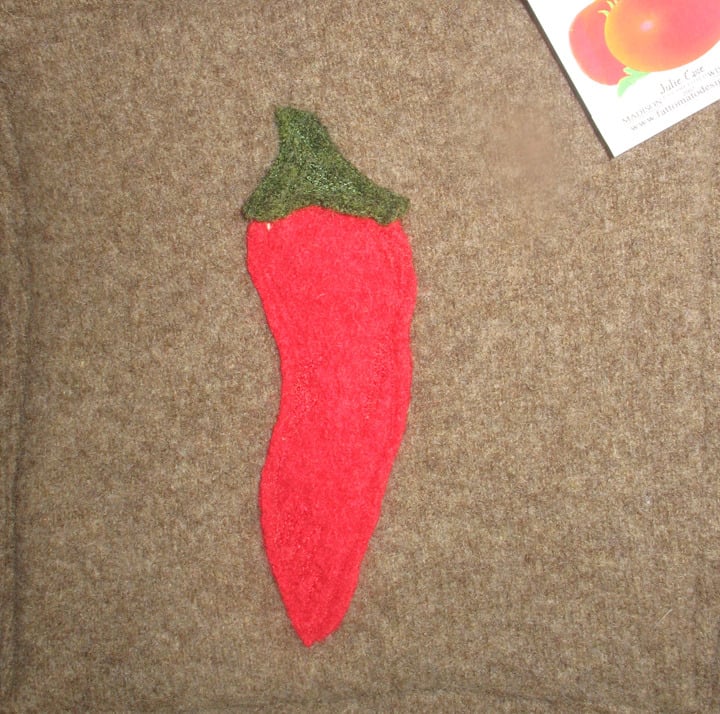 Spicy Jalapeno!!!!
$

23.00 -

$

35.00
---
(Peppers are made in red unless otherwise requested. )
Handmade from RECYCLED wool sweaters, felted thoroughly for durability. Each potholder is 4 layers thick for high heat resistance.
SIZE: Potholder: 8"x8"
COLOR: Below, the SURPRISE ME! Background color, means that you trust my fashion sense with your potholder colors....(most likely I will send you one of the below listed background color options...but its costs you less!) If you want to make the choice of what background color you get, that is custom and costs more.
*All Designs are the legal, copyrighted property of the Artist.
CARE DIRECTIONS: Wash cold- air dry flat.
---